Navigation
Graphic Solutions
Why Graphics Solutions?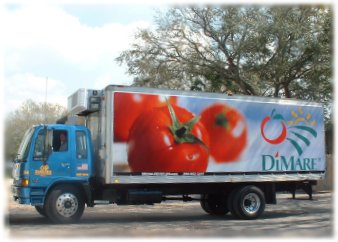 Durability...
Only known system robust enough to secure 18 once vinyl, which is much thicker than the 11 and 13 once vinyl used in other systems. Only seamless vinyl is used to eliminate the possibility of seam failure. Direct force tensioning versus grip or pressure dependent for added reliability. Does not cover lower "rub rail" which exposes the vinyl signage to damage. Has withstood the test of time having been installed on >10,000 units since 1994.
Ease of use...
Once MVGS's permanent framing system is installed, the changing out of the vinyl signage can become a do-it-yourself operation, saving time and money. No special tools are required for installation or change-outs, thus MVGS is best suited to facilitate large-scale national deployment.

Install vendors are reluctant to purchase specialized tools required by other framing providers, which limits their capabilities. There are no removable or loose parts that can be damaged or lost during change-outs

Approved by most national truck and trailer lessors, since residual values increase. MVGS can handle the entire process from image design to nationwide installation, or you can save money by doing some steps in the process yourself. For new truck/trailer installs, MVGS can make arrangements for your equipment manufacturer to install the signage during production to saving time and money.
Cycle time...
We understand that the fleet graphics buy is at the end of most new equipment in-servicing or re-branding efforts, and can offset delays upstream to get back on track. We are refreshingly easy to communicate with, and act with the same sense of urgency as yourself. Our National network of printers and installers can save days in ship and travel time. Our Atlanta based location puts us in the same time zone as most of our clients and facilitates travel where necessary.
Value and Quality Assurance...
The strength of our offering covered above along with our commitment to maintaining low overheads, allows us to sell for less. In addition to our lower cost versus other fleet graphic providers, our advertising industry heritage also has value in assisting you in cost-justifying your proposed fleet graphics investment versus other media forms. We are the only firm focusing upon fleet graphics that can quantify advertising impressions thru the use of GPS. You can review your results daily via the web. This unique offering allows you to calculate the cost per thousand impressions (cpm).

The MVGS system provides the same precisely fitted full coverage graphics as adhesives, thus maximizing the usable space to ensure optimum presentation. High-resolution digital printing w/ UV laminate coating backed by a 5-year warranty. All metal system components are aluminum or stainless steel to avoid corrosion.